Four seasons oolong tea 150g, floral scent
Taiwan Nantou
We source exclusively spring harvested leaves for their fragrance and mouth feel. The tea is then lightly oxidized to accentuate its fresh orchid and gardenia notes.
Four seasons oolong tea, light roasting floral scent within sweetness
Semi-ball type Oolong tea
partially fermented tea
Natural ecology tea gardens
四季ウーロン茶、軽焙煎,優雅な花の香り
明るく香り高いこのお茶は香り甘くて、優雅な豊かな花の香り。
Friendly farming practices
Light and fragrant, this tea carries a floral scent within its sweetness.
Recommended if you like a heavy aroma.
四季ウーロン茶、軽焙煎,優雅な花の香り
明るく香り高いこのお茶は香り甘くて、優雅な豊かな花の香り。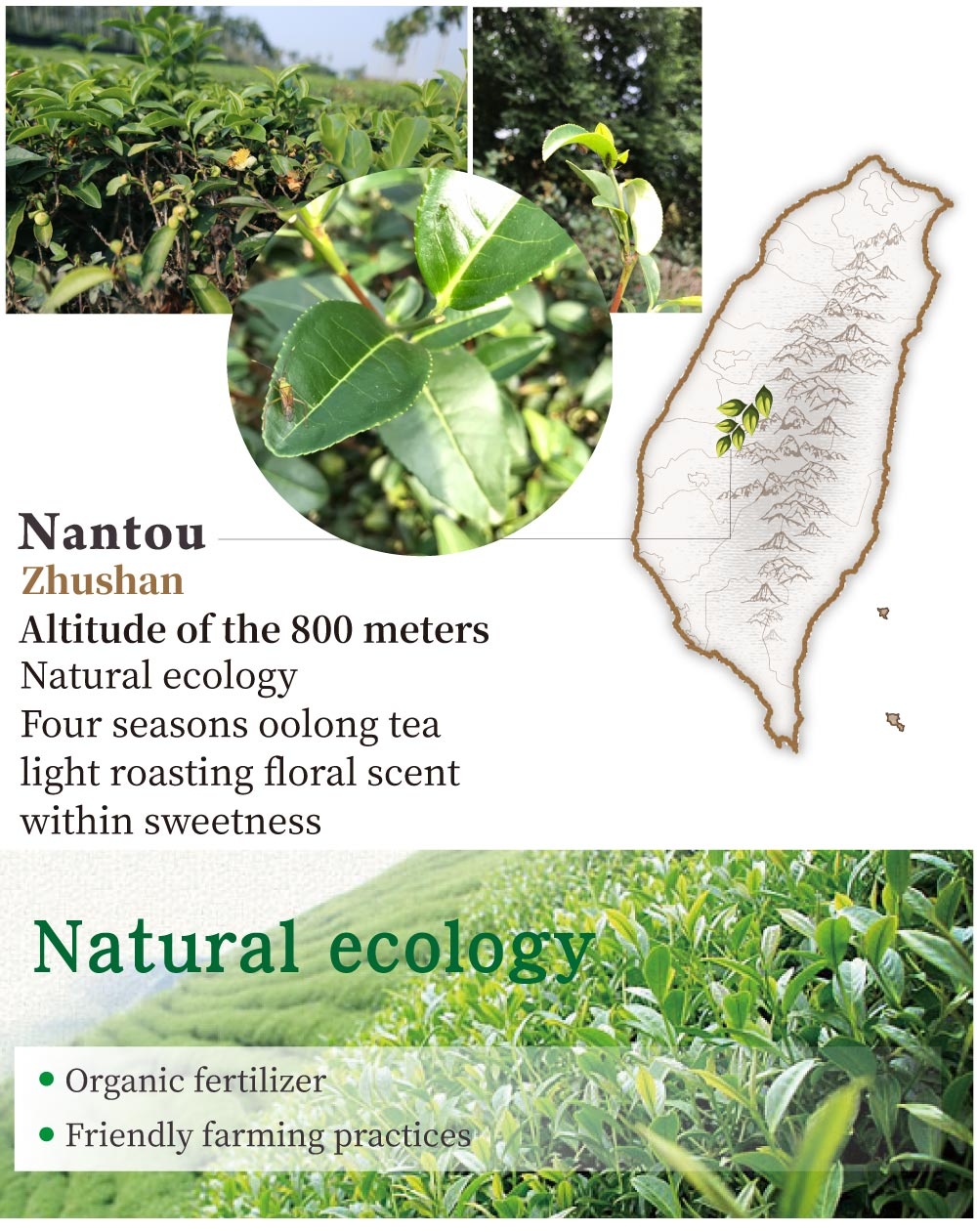 International testing Test Report